Main Content
(248) 674-2224 — Call Anytime!
Expert Water & Sewer Contractors
Aaron's Excavating is a reputable water & sewer excavation contractor known for their excellent sewer repair services, including, city water & sewer line installation and hookup services, septic system repairs, broken pipe repair, pipe cleanout and more. Go with Oakland County's most trusted sewer contractor!
Oakland County's Nicest Plumbing Contractor!
Contact Us for More Info
City Water & Sewer Hookups
Whether you are installing new lines or you need an existing water/sewer line repaired, Aaron's Excavating of Waterford is the best water & sewer contractor in Oakland County.
Contact Us Today
---
Emergency Services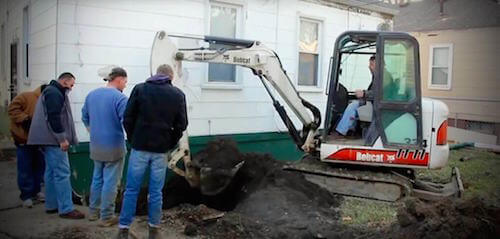 Basement Floodings
Broken Pipes
Sewer Backups
Clogged Sewer Lines
Sewer Pipes Filled with Tree Roots
Plumbing & Excavating Services
City Sewer Line Hookups
City Water Line Hookups
Water & Sewer Line Repair
Water & Sewer Line Installation
Septic System Installation & Repair